Our quarterly index of the shops/ clubs/ creatives/ clothes that have always mattered in subculture. We honor our historical heroes for better creative inspiration today.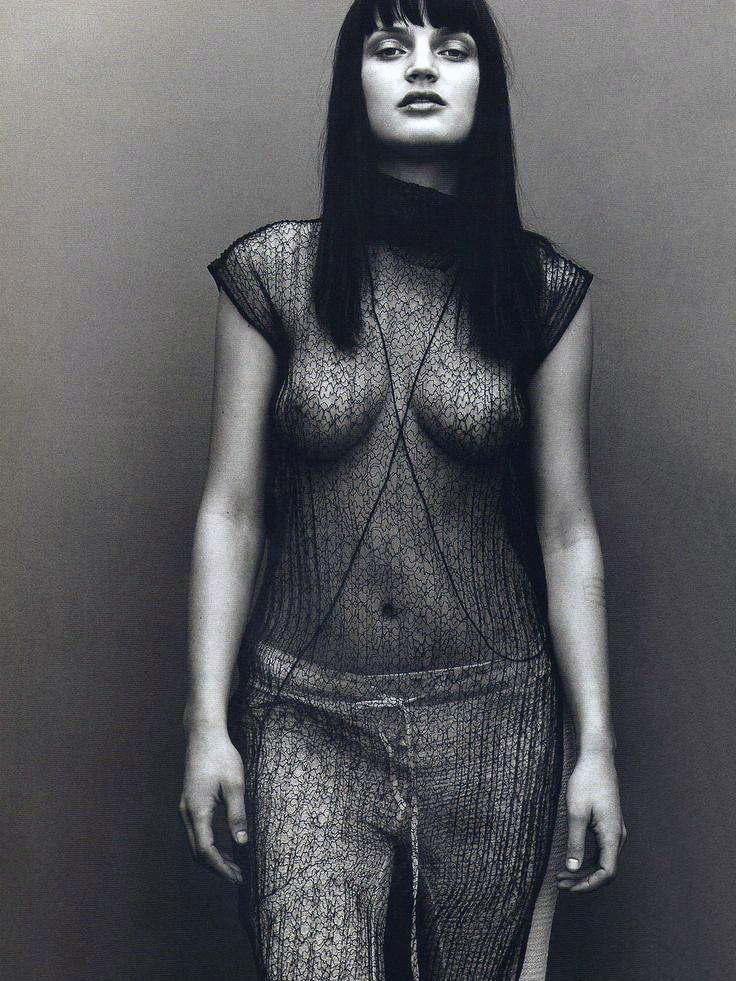 What:
Fashion Media Bible
why:
DutcH is arguably one of the greatest fashion publications to exist. Founded and published by Sandor Lubbe, the 41 issues throughout 1994-2002 are a lesson in razor sharp curation that cultivated a mass international following. DutcH paid homage to conceptual and unparalleled talent that blueprinted the limitless depths that fashion photography can take you. Different themes were common for each issue, so you never knew what you were going to get. From homoerotic gangbangers to hillbilly boozers, DutcH featured dark, provocative, and unusual stories that alchemized fashion and art into something unabashedly original. A highlight issue is #24 from 1999, "Say Bye Bye." Void of any styling and makeup credits, designer fashion, or models, "Say Bye Bye" is a compilation of portfolios by photographers like Steven Klein, Bruce Weber, David Sims that were celebrations of art and creative freedom rather than marketing tools to please advertisers.
quote:
"Nothing is more intoxicating than creative freedom, and I was very lucky to have been given that freedom by Sandor Lubbe and Matthias Vriens early in my career. Visually, each issue of DutcH is an art book with a unique and darkly beautiful point of view. The design and pacing throughout is concise, modern, and feels current to this day. Nothing was considered too provocative – the team gravitated toward provocation and embraced it! Having the ability to experiment, grow and be a part of the collaborative team at DutcH remains one of the highlights of my fashion journey." – Joanne Blades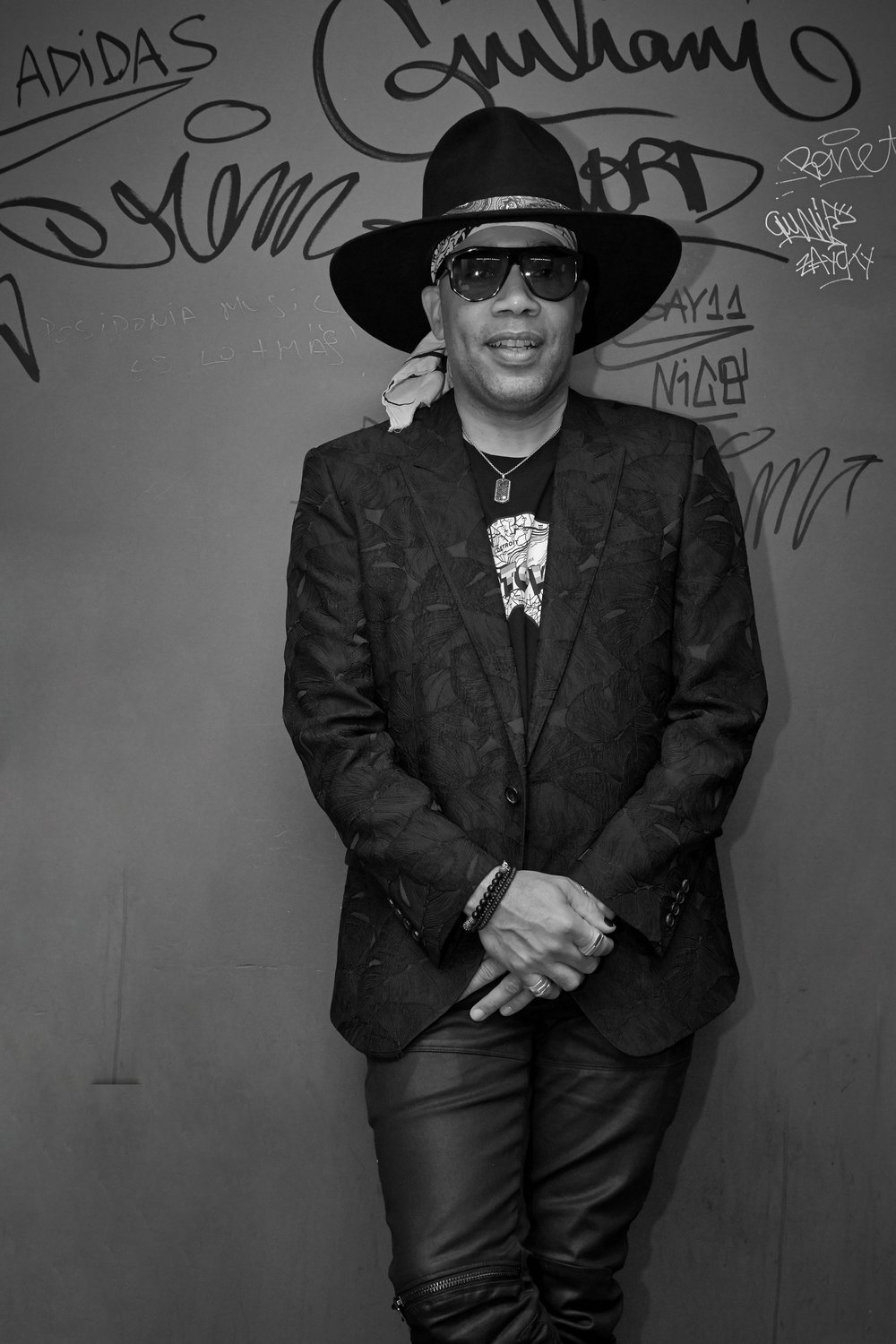 Category:
Critics/Editors/Muses
What:
Decades of being beaten up by the system, Detroit is still the city of techno.
Where:
Detroit, Michigan, USA
why:
Detroit is the city of techno. Drawing inspiration from electropop, Chicago house, science-fiction, and mechanized chaos, Detroit techno is a reflection and reclamation of the economic crash experienced in the post-industrial Motor City. Techno pioneers, such as The Belleville Three and Eddie Fawke, synthesized a future-driven genre that eliminated race and class and promoted unity. DJs and club kids began celebrating their city's dystopian essence by hosting raves at secret abandoned warehouses. The Packard Plant and Mack & Bellevue became utopian havens for the burgeoning underground scene. Flyers never gave away the venue; instead, they contained info lines with labrynthine directions and map points to find each event. Techno transcended its Michigan roots to Europe—more specifically, in post-wall Berlin, where techno became the soundtrack of harmony and exploration. Today, techno has expanded into many sub-genres; and rave culture is much more colorful than before, but the spirit of unity and escapism should always be credited to the city that birthed it.
quote:
"There's a lot of controversy over Detroit Techno right now. A bunch of nobodies trying to get their due. They feel that they haven't gotten credit. It's a different kind of #metoo which should be #whataboutme. So you know I'm here to fight for Detroit. I always fight for Detroit. We needed escapism in Detroit because the auto industry left. The recession contributed to closing factories and destroying buildings. So escapism was necessary for us to even make the music. we escaped through television, watching Star Trek, movies like Star Wars and Blade Runner as well as reading graphic novels from Frank Miller and one in particular from Italy called Rank Xerox. The raves that were happening at Packard plant and Bankle building, those parties were groundbreaking, but we can't forget the Music Institute where on Fridays Derrick May and D-Wynn DJ the hottest night and Saturday Chez Damier and Alton Miller were DJing. Man, those early Detroit Techno records blew the roof off. Yeah, the music did go to Europe but in Detroit, it was spiritual just like going to Chicago and hearing house classics played by Ron Hardy and Frankie Knuckles. We can't forget about Detroit DJ legend Ken Collier who had his club, Heaven. It was a gay club that was important for us to test new music. Mike Banks, MK, me, and almost every other DJ that was making techno records would come down to Heaven to hear our records played the right way by Ken Collier. Heaven had a perfect crowd of dancers, gangsters, and more that kept it real. Ken knew his audience perfectly. Going to raves isn't a black thing to do in Detroit. The black thing was still going to clubs and going to see your favorite DJs at the clubs. Our escapism was to be able to hear our music on a powerful sound system and see our native Detroiters' reactions on the dancefloor. We used clubs as our proving ground for shaping the future of Detroit Techno." 
- Carl Craig, Producer, DJ who led the Detroit music scene in late 80s/ 90s.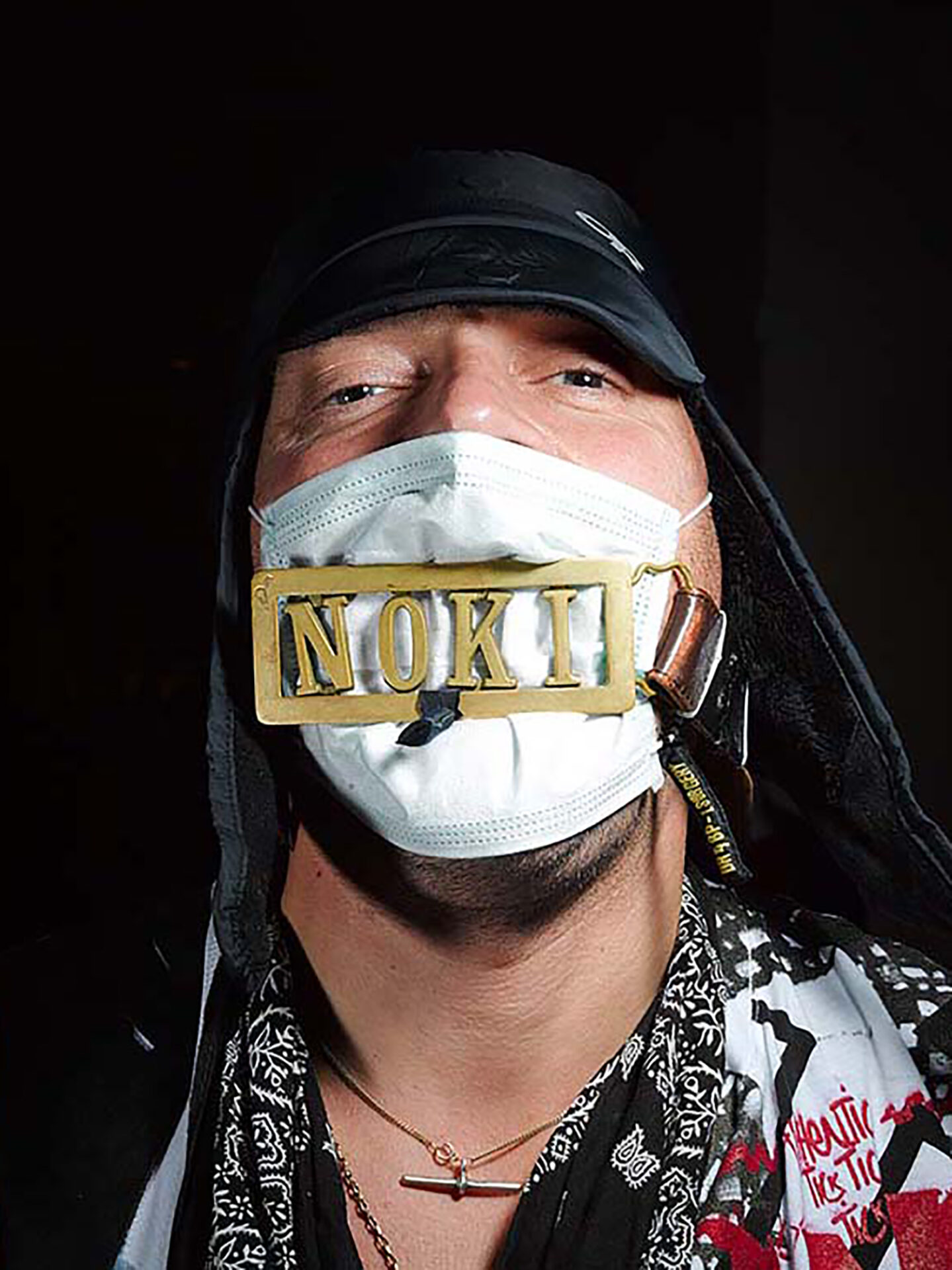 What:
Anti-fashion mashup from the gutters of Shoreditch, on a creative endeavour for fashion style change. Now being appropriated and stripped of context by luxury brands.
why:
Artists like NOKI don't usually end up in Forbes. He's too honest, too pure through his entire process. Too complex to be reffered to as a "sustainable fashion designer." As the true original "Mashup King", NOKI took deadstock garments, (and, oftentimes, trash off the streets), during the darkest days of the Shoreditch rave scene and created liberation. He found community and growth under all the turmoil and self-destruction. According to Noki, using wearable textiles doesn't mean it's fashion. NOKI uses the term "Anti-Fashion" instead, which is to say his pieces innately counter the fashion of today. Contrary to the fashion industry we know, his goal of spreading the message is his priority. Every mashed up word, every graphic on a t-shirt has a story to tell.
quote:
"I wanted to create my own style with the brand, so when I was chopping up, doing the original mashup, it was very much about mental health for myself, because I was living in the Shoreditch rave scene. Living in the darkest parts of Shoreditch…that's where I found all my original NOKI pieces. When you live that kind of turmoil that creates an awful lot of mental health issues and unease and self destruction and negative perspectives. I took my aggression out on the rave and found love in it because it was already like me and my community–shoved to the side and tasked to survive."- Noki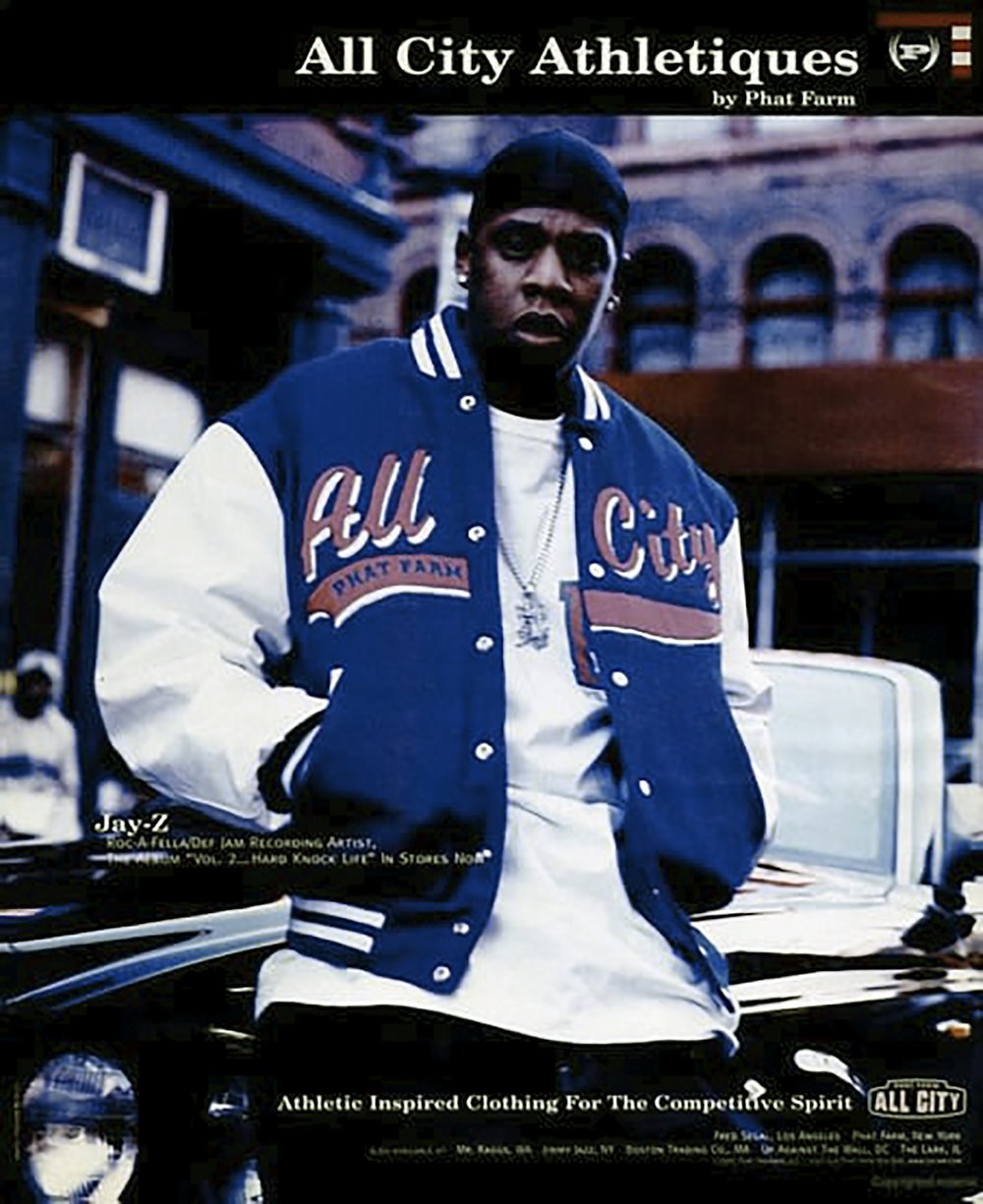 What:
Suburban clothes for the hip-hop aristocracy.
why:
HYBEBEAST GOLF isn't a new idea. When Russell Simmons, the godfather of hip-hop, started Phat Farm, it wasn't because he wanted to design clothes, necessarily, (and none of his design team were fashion designers, long before the role of 'Artistic Director' was issued), it was becuase he knew that the hip hop community he created were ready for a more gentrified uniform, inspired by suburban golf gear with its own anthem in Diddy's 'There goes the neighborhood' – here but still bad boys for life. No doubt influenced by Hilfiger who notoriously copied hip hop style to a catastrophic reception from the community he was trying to sell to, (snakes eat themselves etc). Phat Farm had a slow start as most ideas that challenge convention do, but once the hoodies and caps took hold, Phat Farm founds its way to Browns Focus, having spawned a generation of hip hop brands, including Baby Phat, (that's another story), that have since been replaced by the luxury houses and Hypebeast. Snakes eat themselves.
when:
1992 – 2004 (in our opinion)
quote:
"We would always talk about the phenomenon of "Lo" (Polo Ralph Lauren), and how there was a whole culture around people that collected Ralph Lauren and how interesting it was that the target demographic was upper middle lass, and upper class white America, but in our lens, living in the city, it was black, brown, yellow people consuming and or liberating and so we thought how cool woudl it be if someone made a brand for the city that lived in that space. I was at a party and heard that Russell wanted to start a brand and call it Phat. I thought that was dumb, might as well call it fresh or dope. I had ideas, but I wasn't a designer but I started drawing and siad you should call it Phat Farm, because Polo Country had just started and I drew Phat Farm." – Alyasha Owerka-Moore, original Phat Farm designer.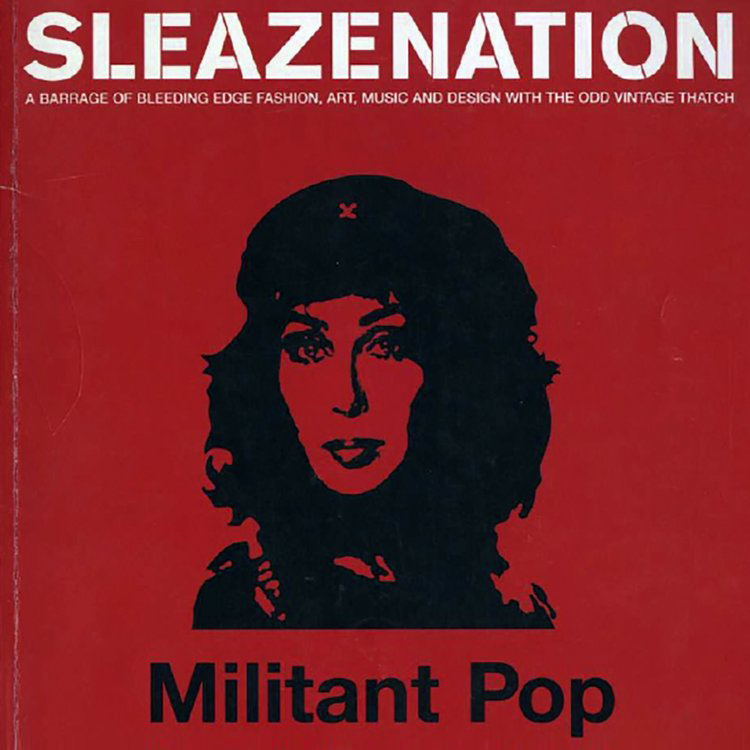 What:
Without Sleaze there would be no Vice.
why:
In 1996 the style and club culture monthly launched by Jon Swinstead and Adam Dewhurst sent thunderclaps through the magazine industry. Pilfering its name from the tabloid buzzword of the moment and pitching itself as The Face's toothless, STD riddled cousin, Sleazenation nestled itself in the sweaty folds of Britain's underbelly and refused to surface until it had a story. Skipping to the front of the club queue, documenting UK youth culture at its vilest, Sleazenation went on to enjoy an eight-year reign as the world's most anarchic, unpredictable fashion title. As likely to run a six-page feature on gout as it was a Gucci gatefold. The magazine closed in January 2004 stating, "We're bored of being safe. We refuse to suck corporate sausage. We don't give a fuck about celebs. We need more than retail therapy." In 2020 Swinstead created the Museum of Youth Culture, an emerging museum dedicated to the styles, sounds and social movements innovated by young people over the last 100 years. The museum is currently working to open a physical space by 2023. Sleazenation's infamous and award-winning covers are still most rudely intellectual commentary on culture you'll see on a magazine cover.
quote:
"At the time when Sleaze was first published the Tories were in power and sleaze was the buzzword. Money talked and magazines sold positive reviews and editorial favour for advertising revenue. Sleaze was all about intentionally breaking all the rules and what better way to do that than by publishing a zine but knowing nothing about publishing. There were no holy cows, anything was possible as longs it was irreverent.We called it as it was and we told agencies to redesign their ads to fit the magazine and people advertised anyway. It was hilarious. 25 years later the Tories are in power, sleaze is a buzzword and selling content is the norm. At least we tried to break the system. Loose cannons 'pissing a good break up against the wall'. We told you in issue one!" – Jon Swinstead.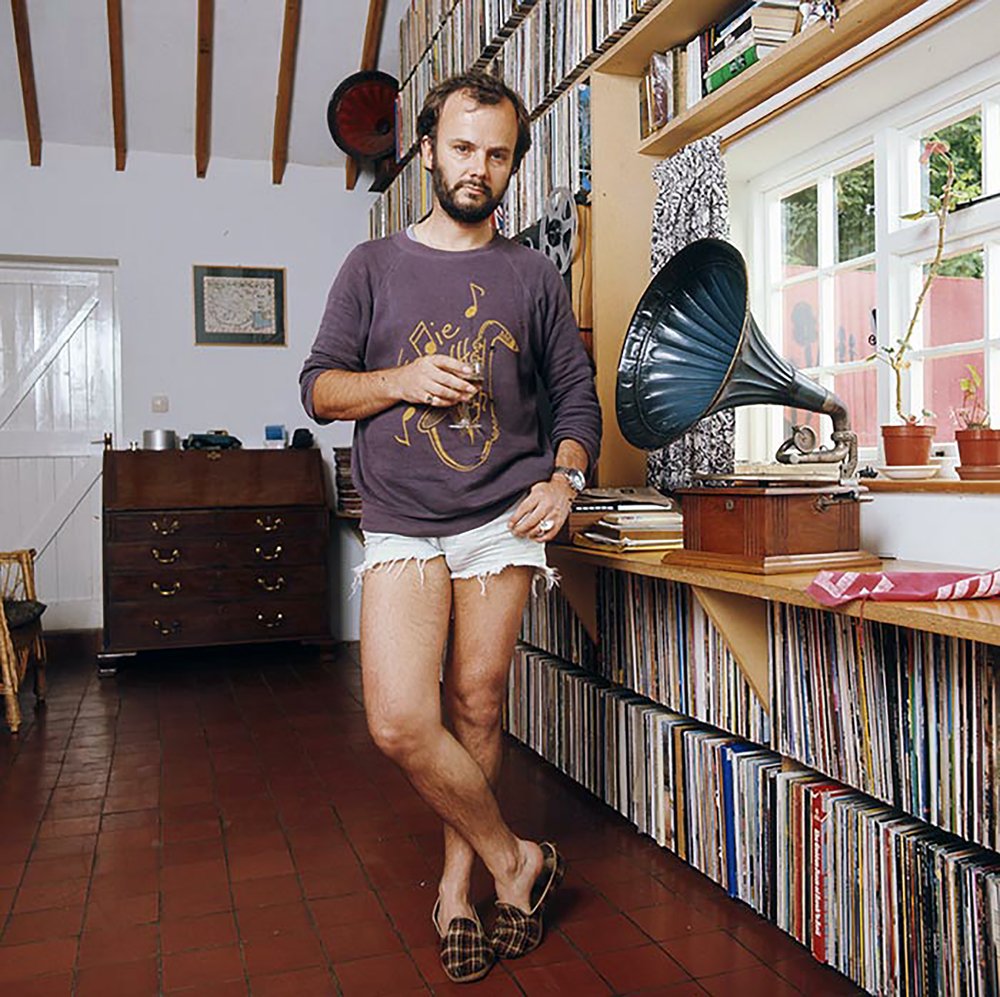 Category:
Critics/Editors/Muses
What:
The saviour of independent music.
why:
John Peel is credited for discovering the most revered names in music. As the longest-serving BBC Radio 1 DJ, his live "Peel Sessions" are legendary. Broadcasting an eclectic mix of arcane artists to the masses, Peel is responsible for championing the soundtrack to subculture when no one else would. The Sex Pistols, Nirvana, Massive Attack and other lesser known music that you wouldn't have heard it if it weren't for him. His instincts and advocacy for emerging talent unintentionally influenced fashion. From Seattle grunge culture, (memed by Marc Jacobs for Perry Ellis, Spring 1993.) to the Rockabilly codes embedded in Hedi Slimane's aesthetic and Raf's reverence for New Order. Exposure to subcultures through music influences how people dress. John Peel didn't consciously set out to influence fashion, but his ability to understand how music depicted the times we're living in and, more importantly, his willingness to represent the misunderstood made it so.
quote:
"He always wants to uncover the underdog, he's doing the DJ's job … finding the little cracks in the cement around the world. John Peel's the most important DJ of all time, I think" – Jack White "It was an act of rebellion in itself listening to Peel. Because you were supposed to be in bed and you've got to get up for school. So the mere fact you were actually listening to it was quite a gesture punk rock attitude. You know it was breaking the rules already. He was the classic anti-authority figure. Brilliant. And that's why so many people grew up wanting John Peel to be their dad." – Steve Lamacq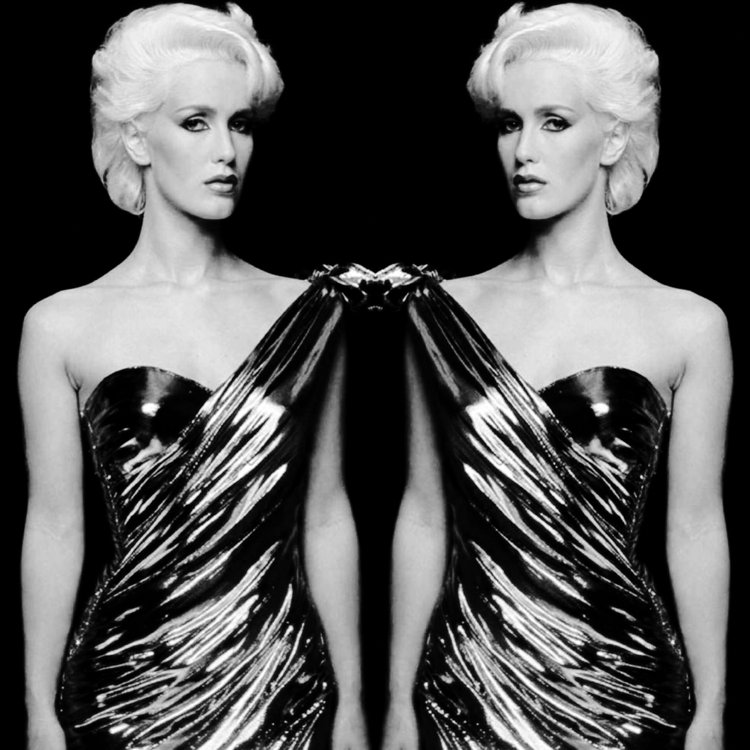 Category:
Critics/ Editors/ Muses
What:
An intelligent, flirtatious and quick-witted style icon of the '90s.
why:
A wild-child TV host in gowns of tulle, satin and sequins, Paula paved the way for female presentors with her role in Channel 4's The Tube and The Big Breakfast, with outfits that were as eccentric as her attitude and antics. She had an intimidating sex appeal and confidence, with a vulnerable, child-like charm. Looking at her style evolution through the years, the chameleon nature of her looks were always grounded in rock n roll. While her raucous family drama and love life always kept the tabloids sated, we want to remember Paula for her impeccable style, that's inspired so many generations of women to do whatever the fuck they want.
when:
April 25, 1959 – September 17, 2000
quote:
"I remember when Paula Yates first registered on my fashion radar: in 1994 at the Brit awards, when she was corseted into a lilac and cappuccino-coloured lace Antony Price gown. It was more naked than naked, a strategic web of seams and corsetry – a paradox, covered from collarbone to ankle yet entirely revealed, patently false but yet somehow explicitly real, a play-off between actuality and artificiality. That's a mouthful that helps define Paula Yates generally – the ultimate groupie who never was, the airhead with a brain, who used fashion as part of an attention-grabbing arsenal to ensure that, even if she wasn't the most remarkable she was the most remarked-upon in any situation. Her allegiance to the clothes of Price – creator of what Janet Street-Porter once dubbed 'result wear' and what he described as "men's idea of what women should wear." – keyed with her own view of herself, a self-made blonde bombshell in Price lamé, lace and velvet. Yates was as fake as her corseted figure – but found a reality in her counterfeit. It was who she really was on the inside, reshaping nature to match her nature." – Alex Fury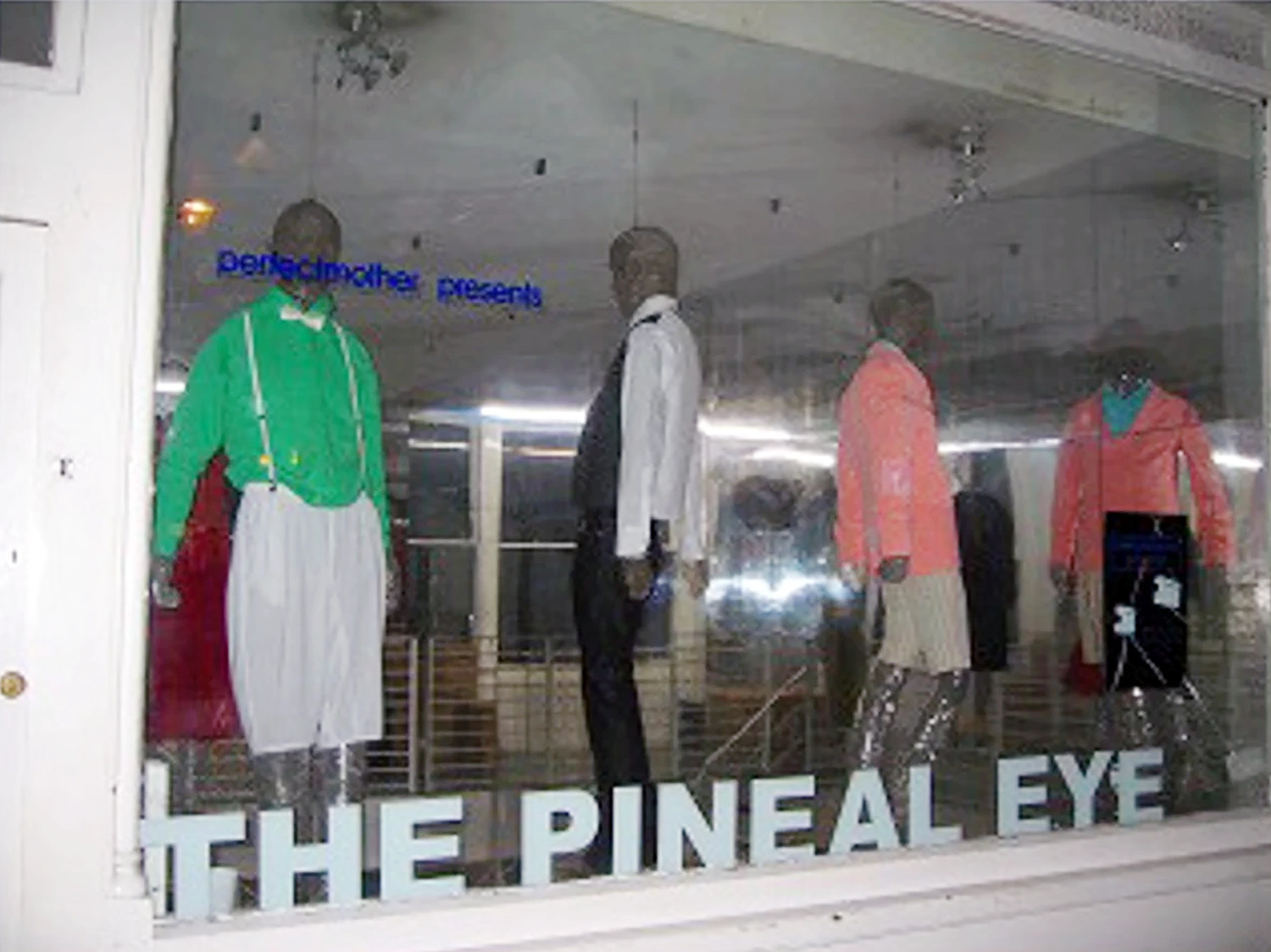 What:
Community of fashion-obsessed outsiders.
Where:
49 Broadwick Street, Soho, London.
why:
Soho, London saw a shift in the vanguard in the late '90s with the opening of The Pineal Eye. Every aspect of this shop was intimidating—from the architecture to the people who hung out there, even if they weren't shopping. The store itself looked like a fashion dungeon, a mirrored spectacle with the floor ripped out forcing visitors to look down into the abyss of unknown avant-garde designers that founder Yuko Yabiku masterfully curated. Yabiku loved the pieces no other shops were willing to sell and launched countless new designers early on in their career, including Oliver Theyskens, Bernhard Willhelm, BLESS, CCP, Anne Sofie Back, NOKI and some names that didn't make it. The Pineal Eye was a community experience and a new language for fashion. Its universe went beyond the retail environment people were used to, and cultivated something that a concept store, as we know them today, would never have been able to.
quote:
"The Pineal Eye gave me a platform in Soho, elevating me out of the dirty rave scene in Shoreditch–Yuko was a saviour to myself and so many people in the art and fashion industry. The floor of the shop itself was removed and in a sense, she was making a huge statement about shopping. It was also mirrored and just…really, really full-on. It was very unnerving. It was one of those shops where you're just like…what the fuck?! And I was part of the beginnings of that. My first T-shirts where in there, my first installations. The best of the best people went through that shop". – Noki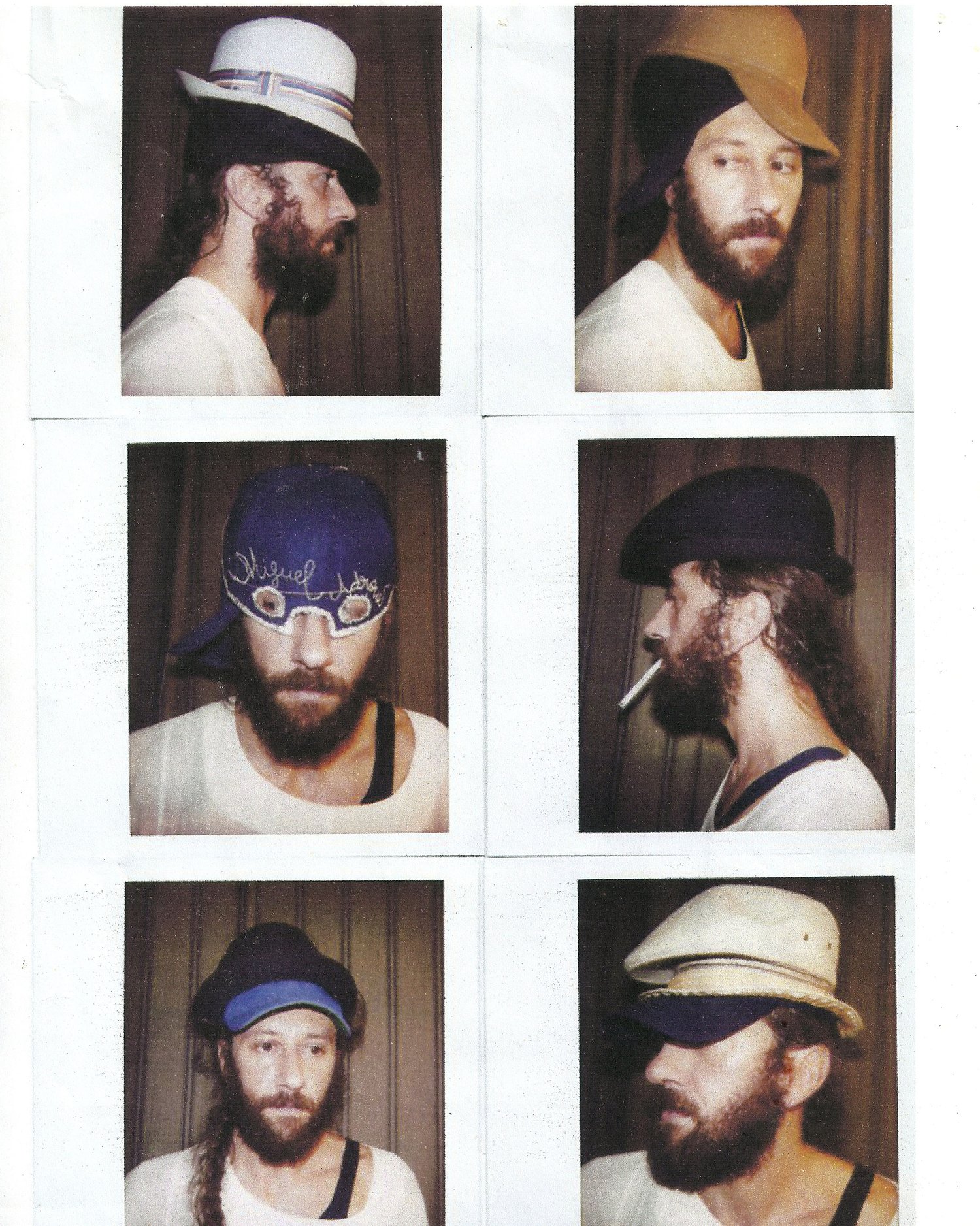 What:
A designer with anti establishment ideas and a vision beyond clothes that was unapologetically political.
why:
It's hard to do this elusive designer justice. Even buying his vintage pieces feels counterintuitive to his ethos. Miguel Adrover always had an opinion which he translated into his clothing. Miguel is a critically acclaimed designer that has been copied by many without credit where it is due, winning prestigious fashion awards while living in a rat-infested basement in New York with Quentin Crisp as his neighbor. His shows were always like non-linear narratives, telling stories full of emotion and soul, intended to challenge and provoke the establishment, perhaps in hope of some kind of change for good. He famously turned a Burberry trench into a dress, which Burberry sued him for and yet have since 'reinvented' for themselves. He transformed the piss ridden mattress of Quentin Crisp that he found on the street after he died – a pointed attack at those who revered him but didn't pay him? Regardless, this, now work of art, is part of the Costume Institutes archives – such is Miguel's importance in the history of contmporary fashion. Miguel is the designer that should have been, having chosen a commitment to anti-capitalist ideologies rather than sales to the average high-fashion consumer. Fall 2000 and Fall 2012 were masterpieces.
when:
S/S 1999 – F/W 2012.
quote:
"What's really important is to bring down the corporates and to embrace individuality. When the authentic people get their voice out there, the people who are only there to make money will lose their power. I think it's more important today not to be in fashion. It's more important how to bring down fashion, in a way. You find a new energy and a new perspective on how clothes can influence society and human beings." – Miguel Adrover.